3015 GAS AUTO LOADING & UNLOADING FIBER LASER CUTTING MACHINE
3015 GAS AUTO LOADING & UNLOADING FIBER LASER CUTTING MACHINE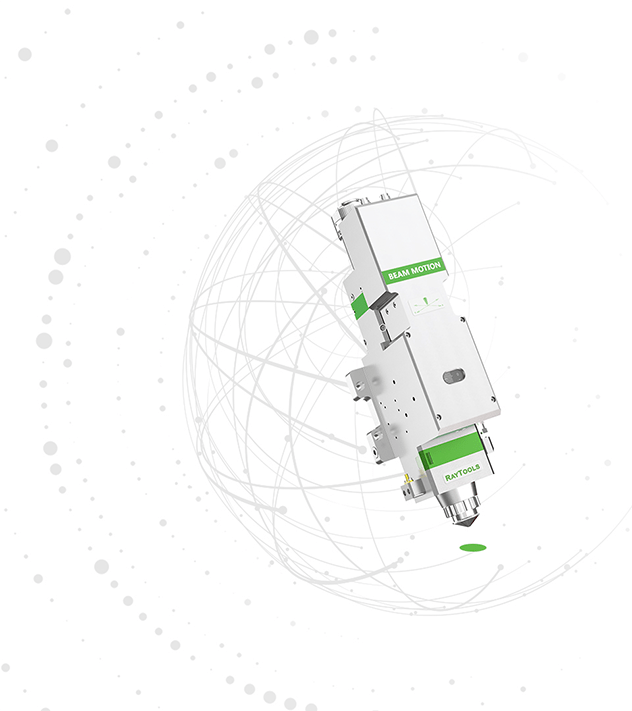 Autofocus Laser Cutting Head
Without Manual Focusing
The software automatically adjusts the focusing lens to realize automatic perforating and cutting plates of different thickness. The speed of automatically adjusting focus lens is ten times of the manual adjusting.
Bigger Adjustment Range
The smoke produced by cutting can be filtrated inside, it's non-polluting and environmentally; friendly.
Long Service Life
Collimator lens and focus lens both have water-cooling heat sink which reduces the temperature of the cutting head to improve the life of the cutting head.
Plate Welding Heavy Work Bed
Annealed And Heat Treated
Plate welding heavy work bed, no deformation in 20 years, suitable for ultra-high power 10,000-watt laser. The increase in weight is very beneficial to the laser cutting machine cutting speed.
Innovative Four Slings Working Bed
For reducing damage to the work bed during laser working, G.WEIKE Innovated the new work bed by adding four slings, and the life span of the fiber laser cutting machine work bed will be doubled.
IPG Fiber laser source( Option)
World Famous Brand
GWEIKE laser cutting machine YLS-CUT series high power fiber laser of IPG. Powerful cutting ability with stainless steel, aluminum and other metal materials, cutting thickness is up to 40mm.Long Service Life.
Long Service Life
The world leading IPG laser has stable performance, the service life can reach 100000 hours, and the overall quality of the equipment can be guaranteed safely.
Stable Cutting Performance
Fiber laser source can produce excellent beam quality,finer cutting lines,higher working efficiency and better machining quality.Fully closed constant temperature working environment makes laser source more effective to ensure the stable operation.
Gantry structure
Gantry type automatic loading and unloading structure, high stability, high safety factor, customers can choose not to lay foundation, easy to install, with CE certification.
Independent Control Cabinet
Dust-proof
All electrical components and laser source are built-in to the independent control cabinet with a dust-proof design to prolongthe lifespan of the electrical components.
Automatic Thermostat
The control cabinet is equipped with air conditioner for automatic constant temperature. This can prevent excessive temperature damage to components in summer.
Safe and pollution-free
Fully enclosed design; the observation window adopts European CE standard protective glass; the smoke generated by cutting is internally filtered, and the emission is up to the standard, without pollution;
SMC pneumatica components
SMC vacuum suction cup, with long mission, international brand, high safety factor action sensitivity, good effect of layered thickness measurement.
Monitored Control System
In the processing process, each dead corner area can be monitored at any time, the process can be controlled.
Industry Applications
LF3015GAS fiber laser cutting machine can carry up to 8000W laser power, so cutting some thick plate, it is a very good choice. For example, agricultural machinery, textile machinery, food machinery and construction machinery and other large machinery and equipment manufacturing, usually use high power fiber laser cutting machine for processing. Suitable for stainless steel, carbon steel, silicon steel, aluminum alloy, titanium alloy, galvanized steel, aluminum-plating zinc plate, copper, and other metals.
| | |
| --- | --- |
| Machine model | 3015GAS |
| Max. loading and unloading size | 3000 * 1500mm |
| Max. loading and unlading size | 1200*1000mm |
| Max. loading weight | 300Kg(Option) |
| Loading metal plate thickness | 0.8-8mm |
| Cycling time | 120s(can Adjustment) |
| Total power of servo motor | 10.2Kw |
| Gas pressure | 0.55MPA |
| System weight | 5600Kg |
| System size | 8380*7190*3800mm(length*width*height) |